A trusted supplier of organics, dry beans, and specialty crops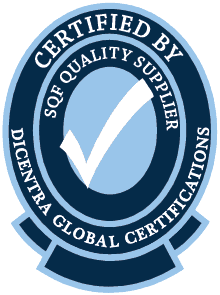 As a leading Canadian supplier of food grade beans, Thompsons is well recognized by both domestic and international food companies. We have been exporting white pea beans to Europe since the late 1930's and Special Quality White Hilum Soybeans (SQWH) since 1975 to Southeast Asia and Europe. England, Switzerland, Japan, Singapore, Malaysia and Hong Kong are key areas of export.
Thompsons was the first grain elevator in the world to obtain SQF Level 3 accreditation.
With the abundance of genetically modified soybeans (GMO) in the market today, we supply our customers that utilize container shipments with Non-GMO Identity Preserved varieties. For those customers requiring larger volumes of over 10,000 mt per year, Thompsons have developed a contract program with our producer/growers which supplies specific varieties of approved soybeans that are non-GMO. These varieties are co-mingled and shipped via truck or rail to our designated ports for export via conventional vessel.
We have developed a Non-GMO manual which outlines the steps that we go through to ensure all possible due diligence is exercised from the seeding through harvesting, storing, and shipping to our designated ports. A copy of this manual is available, for viewing at our facilities.