Thompsons is an agri-business partner to our farming customers providing them with customized risk management solutions. Our team of professionals add value by helping customers obtain long term success through the implementation of individualized advanced agronomy solutions, finds global markets for their grain and specialty crops, and the ability to offer extensive grain marketing alternatives.
This statement is the focus of what Thompsons does today and is the standard of excellence we will strive for in reaching our goals of tomorrow. Thompsons Revolution is a campaign that will help us define the needs of our customers and challenge each of us to better understand how we can bring a new standard of quality to meet the needs of an ever complex and changing agricultural industry.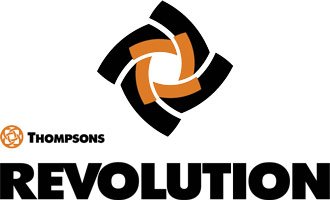 Thompsons name has always stood for integrity, quality and above all, customer service. As we continue to push the envelope to find new ways to serve our customers better, we do it with a renewed focus and vision to be the best in the industry. We are proud of our beginnings, proud of our workforce, and proud of the commitment to our community.
The message of Revolution is one of change. Revolution is designed to reintroduce Thompsons to our customers with new energy, new processes, new tools, and a new look and feel inside our organization, to our customers and to the community. Revolution will be communicated through a renewed enthusiasm and engagement from the entire Thompsons Team.
Thompsons is focused today and into the future on ensuring that we are devoting resources to have the training, the programs, the processes, the services, and the staffing to offer our customers and our employees the very best we can be.
We are committed to take Thompsons to the next level of success and growth.
Join the Revolution!
Download Revolution wallpaper for your devices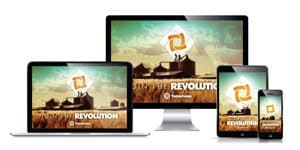 Download: (right click save as)
Thompsons Revolution Wallpaper (Widescreen)
Thompsons Revolution Wallpaper (Standard)
Thompsons Revolution Wallpaper (iPad)
Thompsons Revolution Wallpaper (iPhone)
Thompsons Revolution Wallpaper (Android)
https://andersonscanada.com/wp-content/uploads/2014/09/Thompsons-Revolution-Slides.jpg
600
800
Head Office
https://andersonscanada.com/wp-content/uploads/2020/05/andersons-logo-canada-3.png
Head Office
2014-09-05 08:00:34
2018-12-07 17:56:45
Join the Revolution