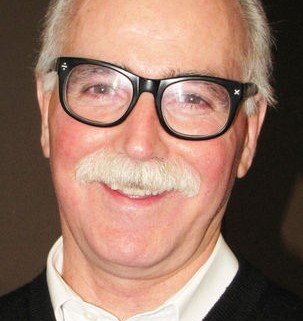 Grain analyst warns of leaner years ahead for Ontario growers
By Blair Andrews, QMI Agency
The next few years will be leaner when it comes to grain prices, a market analyst for an international feed and grain company warned Thursday at the Chatham-Kent Farm Show.
Bruce Trotter based his sobering outlook on a few factors, including lower growth expectations for China and the ethanol industry.
Trotter, who works in Blenheim as the managing director for the Canadian branch of Dutch-based Cefetra, said the era from 2006 to 2011 was a time of rising land prices and better crop margins driven by bio-fuel mandates and very high growth in China.
But the mandated growth in ethanol and bio-diesel is over, and he described the most recent years as an "ethanol hangover."
According to Trotter, the mandated growth flat-lined in 2010 and the impact was obscured in the next couple of years by the U.S. drought in 2012 that kept prices high.
"We lost our price driver," he said. "Ethanol and bio-fuels were the major price driver keeping prices up since 2006."
While some believe Chinese demand for corn will pick up the slack, Trotter gave reasons to suggest otherwise.
Of note, the country has plentiful corn stocks and consumption is lower because Chinese hog farmers have been significantly reducing the size of China's breeding herd.
Trotter also said the Chinese economy is growing at a slower rate of 7% than the previous levels of 12% or 13%.
"China is really not what it was for us back in 2006-2010," he said.
Commenting on the corn market over the next year, Trotter said he believes the market will rally modestly to prevent a severe drop in the U.S. acreage.
On soybeans, he said prices are actually higher than they should be because Argentine farmers have been hoarding soybeans.
Argentina is the world's third largest exporter of soybeans but farmers there have been selling limited amounts as they seek to protect their asset amid the country's financial crisis.
"We're having to re-grow the soybeans that the Argentine farmer refuses to sell," said Trotter, noting that the U.S. and Brazilian production will likely "overshoot" the mark.
Meanwhile, political turmoil in Russia and the Ukraine is making it difficult to forecast the wheat market.
"Wheat is being driven by Russian and Ukrainian threats to prevent exports in order to keep domestic flour and bread prices under control," Trotter said.
Source: Chatham Daily News
https://andersonscanada.com/wp-content/uploads/2015/02/BTrotter.jpg
520
303
Grain Marketing Team
https://andersonscanada.com/wp-content/uploads/2020/05/andersons-logo-canada-3.png
Grain Marketing Team
2015-02-02 11:30:33
2015-02-03 18:44:05
Grain analyst warns of leaner years ahead for Ontario growers